Sono-Tek (SOTK) was named 30th of the Best 50 Companies for 2019 traded on the OTCQX market. Click here for the full listing:
https://www.otcmarkets.com/stock/OTCM/news/OTC-Markets-Group-Announces-the-2019-OTCQX-Best-50
Company Overview & Strategy
Sono-Tek Corporation (OTCQX: SOTK) is the leading developer and manufacturer of ultrasonic coating systems for applying precise, thin film coatings to protect, strengthen or smooth surfaces on parts and components for the microelectronics/electronics, alternative energy, medical, industrial and emerging research & development/other markets.
Our solutions are environmentally-friendly, efficient and highly reliable, and enable dramatic reductions in overspray, savings in raw material, water and energy usage and provide improved process repeatability, transfer efficiency, high uniformity and reduced emissions.
Our growth strategy is focused on leveraging our innovative technologies, proprietary know-how, unique talent and experience, and global reach to further develop microscopic coating technologies that enable better outcomes for our customers' products and processes.
News
Sono-Tek Announces New Ultrasonic Coating System for EMI Shielding Market
Performance and Cost Benefits of Sprayed EMI Shielding Expected to Drive Market Growth MILTON, N.Y., January 7, 2020 -- Sono-Tek Corporation (OTCQX: SOTK), the leading developer and manufacturer of ultrasonic coating systems, today…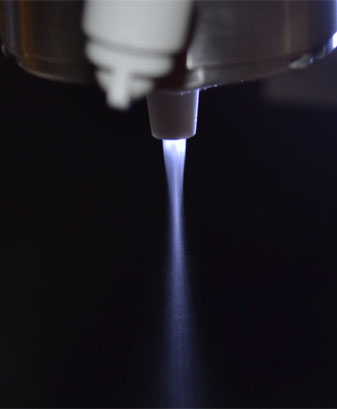 Corporate Highlights
Fiscal Calendar: March 1st – February 28th
Stock Symbol OTC QX: SOTK
Employees: 70
Founded: 1975
Sector: Technology, Ultrasonic Coating Equipment Distribution
Network: Worldwide
Corporate Headquarters:
Sono-Tek Industrial Park
2012 Route 9W
Milton, NY 12547 USA
(845)795-2020
Stock Information